At Protara, our team consists of hard-working, diverse, and talented professionals that are relentlessly focused on helping people with rare and specialty diseases. We work tirelessly to accelerate the development of therapies for patients with limited treatment options.
Located in New York City, we implement a modern and collaborative working environment where productivity, compassion, focus, and respect take precedence.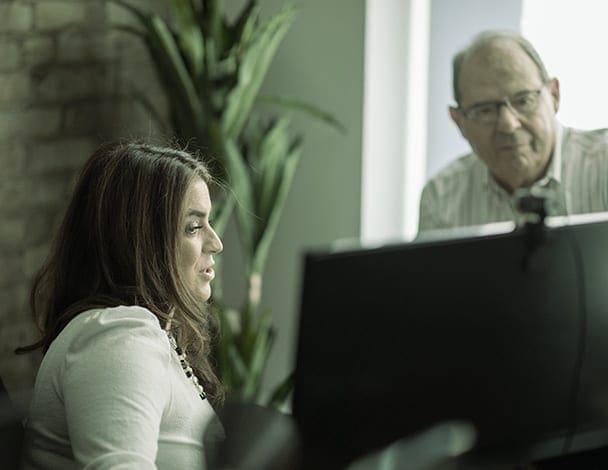 Our shared purpose drives us toward a better future for our patients. We strive to bring profound changes to the treatment of rare and specialty diseases.

We are seeking highly motivated, skilled, compassionate professionals to become an essential part of our growing team.
Protara is passionately committed to equality for all people.
A career at Protara is an opportunity to join a vibrant and authentic company with a commitment to people and culture. You will have the opportunity to be a part of a growing team. Anyone that possesses the skills, experience and requirements for any of the listed positions is invited to please send your CV to Careers@protaratx.com.
Reports to: Chief People Officer
Position Based in NYC

Job Overview
The HR Director will be a key member of the HR team and lead the execution of HR strategy to support the achievement of Protara's business goals working hand in hand with the Chief People Officer. A highly results oriented and detailed leader is needed with a strong acumen toward the development of people, culture in a fast paced and high growth company. The HR Director will also play a key role to build sound processes as the company grows both strategically and operationally.
Responsibilities and Duties
Plans, organizes, and implements key programs and initiatives to optimize the Protara's human resource function and drive exceptional business results.
Works to ensure alignment of operational HR delivery including but not limited to talent acquisition, compensation and benefits, culture, employee relations and HR operations delivery across HR Value delivery.
Participates in the development of the Protara's plans and programs as a strategic partner, but particularly from the perspective of the impact on people and culture.
Translates the strategic and tactical business plans into HR operational plans in partnership with the Chief People Officer.
Works closely to identify top talent within and outside the organization for positions of responsibility.
Partners with CPO and Business Leads to implement learning and development opportunities across the business over time.
Ensures the effective running of the annual performance review process, identifying promotable and high potential employees and supporting the development of plans for all performance category employees.
Contributes towards the development of progressive and proactive compensation and benefits programs to provide motivation, incentives and rewards for effective performance.
Develops and executes programs to allow the organization to embrace applicants and employees of all backgrounds and to permit the full development and performance of all employees.
Responsible for the effective implementation of an HRIS system in the future that is fit for purpose and scalable as the organization grows and ensures data integrity and accuracy of records.
Leads Protara's on-boarding process to ensure all employees join/integrate consistently and well with a great start.
Ensures the delivery of metric/dashboards to evidence the effectiveness of all programs and practices.
Establishes credibility throughout the organization to be an effective listener and problem solver of people issues.
Develops appropriate policies and programs for effective management of the people resources of the organization. Included in this area would be programs for employee relations, equal opportunity, sexual harassment, employee complaints, external education and career development, among others.
Enhances and/or develops, implements and enforces HR policies and procedures of the organization by way of systems that will improve the overall operation and effectiveness of the organization.
Provides technical advice and knowledge to others within the human resource discipline.
Manages other areas such as relocation, employee communication, employee safety and health, and community relations, culture, values.
Continual improvement of the programs, policies, practices and processes associated with meeting the strategic and operational people opportunities of the organization.
Demonstrated skills and competencies
E – Essential P – Preferred
10+ years HR leadership experience, including Life Sciences sector experience (E)
7+ years business partnering experience at the leadership team level (E)
Ability to influence Leadership Team thinking towards adopting industry HR best practice.
Relevant business/HR qualifications (e.g. MBA or CIPD qualification) (P)
Experience of organizational build in a complex high growth environment (E)
Experience of implementing fully integrated HRIS systems across multi-site environments (E)
A change agent delivering broad based operational HR leadership experience to expedite best practice in a multi-functional organization (E)
Strong situational/spatial awareness in working across a diverse range of functions (E)
Ability to roll up your sleeves and get things done and done well (E)
Trustworthy (E)
High integrity & ethics
High degree of humility
Competency Requirements
Business acumen
Focus on delivery & results oriented
Effective verbal and written communication
Consultation skills
HR expertise
Leadership & navigation
Relationship management